Ironwood Industries, Inc. began in 1966 as a custom molder to multiple markets. Ironwood has since grown to be focused primarily as a medical manufacturer, servicing many segments within the industry, and working with a wide range of thermoplastic materials, processes, and secondary operations.
We have established a solid reputation for award-winning performance and a strong quality system with major OEM's and smaller organizations alike, all from our facility in Libertyville, IL.
And while we have built a strong foundation here in the Midwest, the products that we supply to our customers are delivered across the United States and to all parts of the world.
Tour Our Facility
We invite you to visit our World Class, ISO 9001 and 13485 certified facility in Libertyville, Illinois, to see first-hand why our clients are so impressed with our award winning capabilities.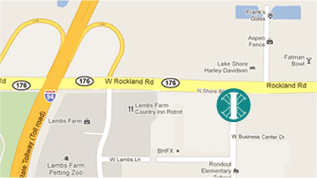 If you have any questions or if you would like more information about Ironwood Industries, please contact Gary Grant at ggrant(at)ironind.com or call to schedule an appointment!